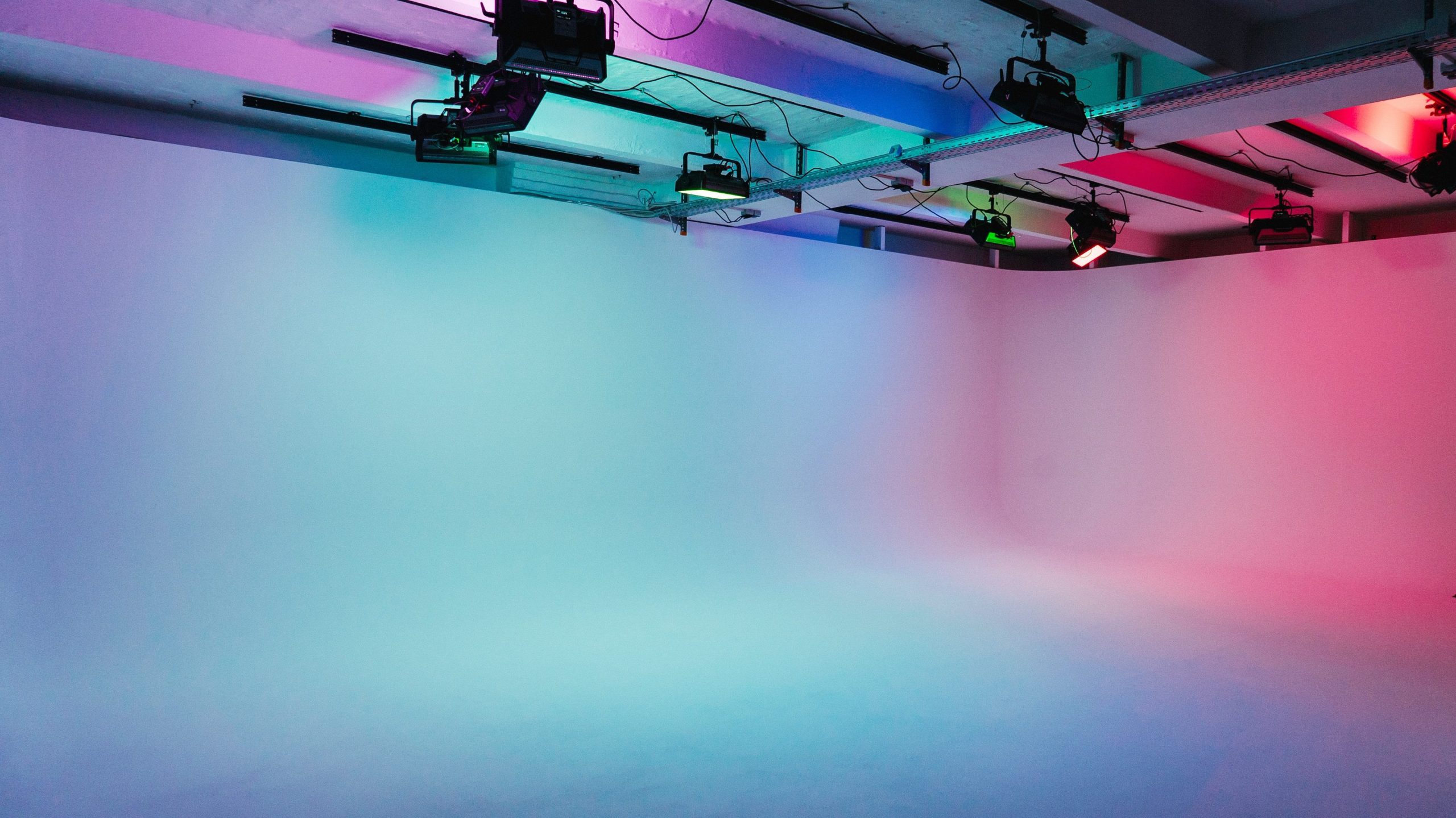 Film & photo rental studio in Berlin Kreuzberg
266m² daylight studio in central Berlin with 80m² cyclorama
Rental studio for film & photo productions
Neon Island is a daylight film and photo studio in the center of Berlin. The former shoe factory is a modern location that still has the charm of an old Kreuzberg industrial complex. The cyclorama is fully equipped with LED Novas and ready to shoot. The Apurture Novas can be easily controlled via iPad and quickly illuminate the studio in any color.
Technical setup for film & photo
In addition to the 10 Apurture Novas, a basic set of lighting equipment is included in the price for the rental price. You can find the whole list here.
Technicians love our rental photo studio: two freight elevators and two dedicated parking spaces make loading quick and easy. Annoying towing is reduced to a minimum. In addition, we offer attractive conditions through our network of camera, photo, and light rental companies. Just contact us and we will get you a non-binding offer.
Download Factsheet.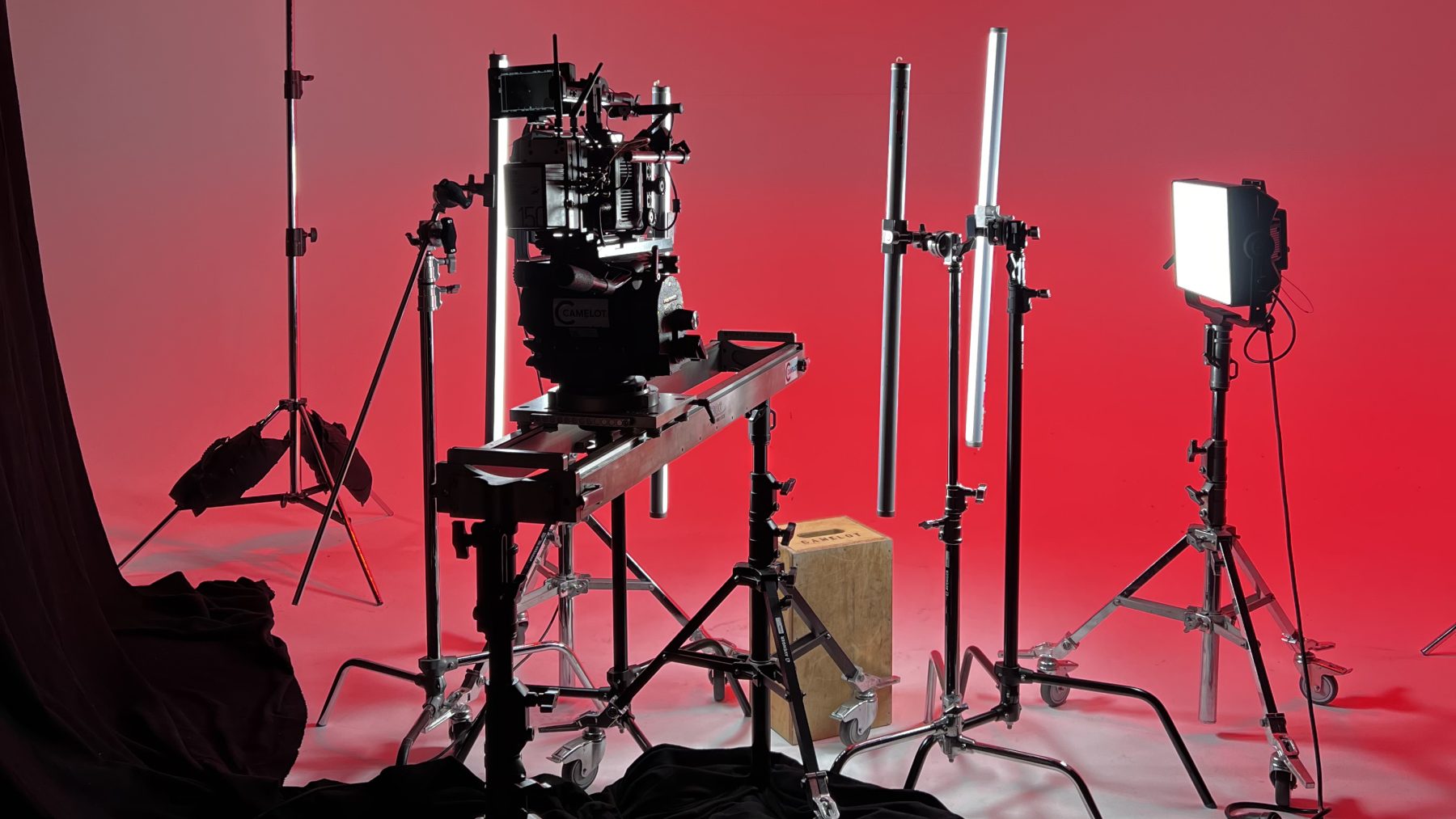 Location
The spacious daylight Studio is 266 m² big and has an 80 m² cyclorama. The separate make-up and costume room is fully equipped. It has two seats for make-up so you can work in parallel, a changing room, a steamer, and an ironing board. The modern kitchen is fully equipped and our lounge corner invites you to linger.
Production support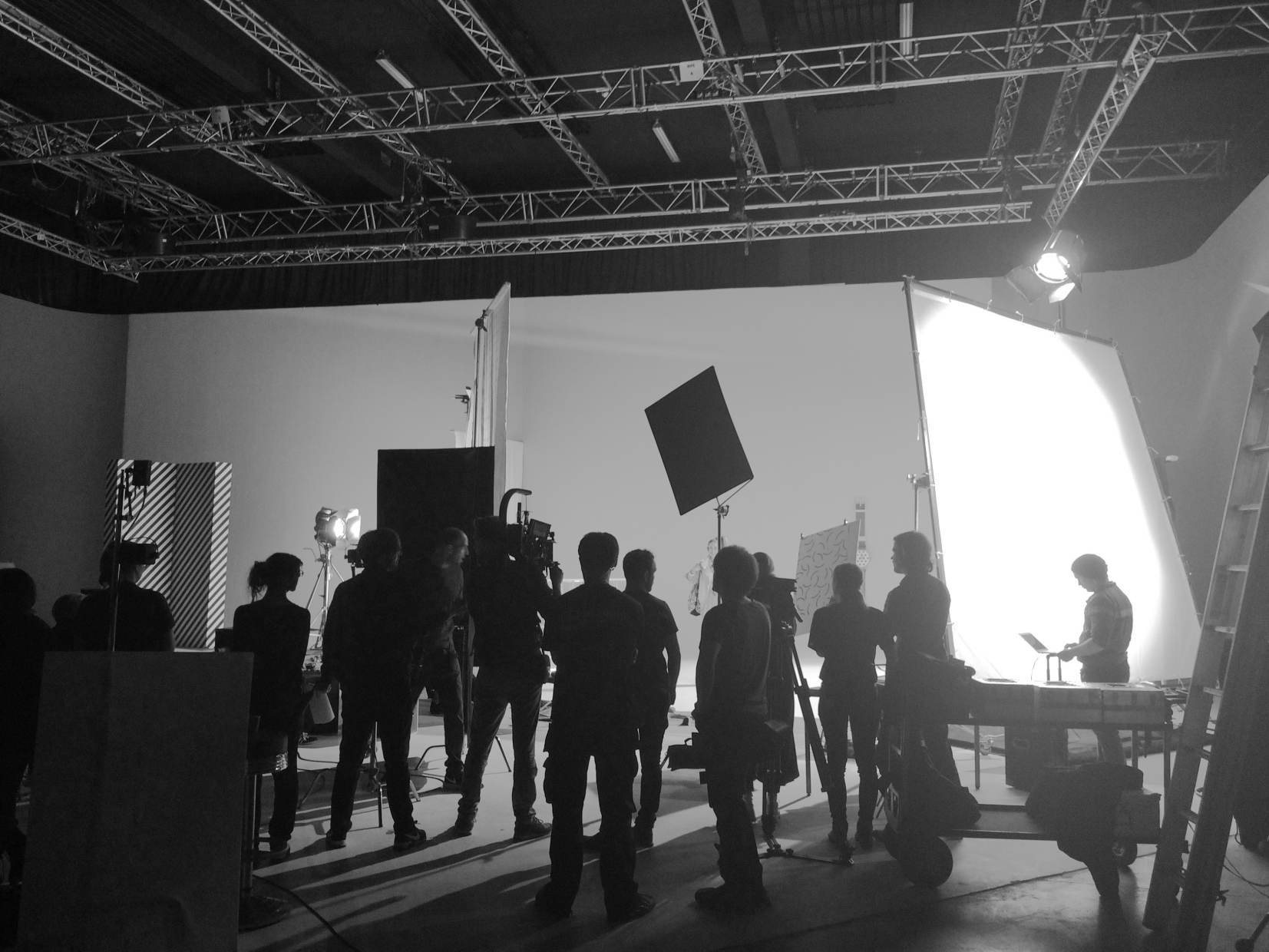 Do you need support for your next production? No problem. Our experienced producers and fixers will be happy to help you – even with shoots at locations outside of our studio.
Budgeting, casting, finding the right creative crew from art directors, stylists, make-up artists, food stylists, set construction and live stream setup, to catering, extras, and billing. We are happy to help you, ask us for an offer or take a look at our packages.
Clients
Adidas, Allianz, Amazon, Antoni, AOK, Air BNB, Armani, Ballhaus West, Bauerfeind, Beko, BMFSFJ, BMW, Bumble, Burger King, Caritas, Deutsche Aidshilfe, Deutsche, Bauindustrie, Deutsche Welle, DKB, Dr. Hauschka, eBay, ERGO, EY, Foodpanda, Freaks 4 U, G2, Globetrotter, Grabartz & Partner, Guild Esports, Heimat, History, Channel, Ifolor, IKEA, Jung von Matt, Katjes Fassin, Kaufland, KlA, Kit Kat, Liebeskind, LIDL, Logitech, Looping Group, Mercedes Benz, Mezzo Mix, Mister Spex, National Geographic, Netto, 02, Ogilvy, Opel, Think, Ralph Lauren, RCKT, RED BULL, RIOT Games, Rogue, Scalable Capital, Scholz & Friends, SIXT, Spotify, Social Lab. Solaris Bank. Storymaschine, Swisrail, UBS, Universal Music, Team Vitality, Team Liquid, Team Rogue, Tik Tok, Tipico, TLGG, Trek Bikes, Trivago, Tschibo, Van Moof, Veltins, Vileda, Vinokilo, VW, Wir Kaufen Dein Auto, Zalando and many more…
Where to find us
Gneisensaustr. 67
Aufgang G, 1. Hinterhof
10961 Berlin
Deutschland
You can find our daylight studio in the center of Berlin Kreuzberg in a former shoe factory.
Booking request